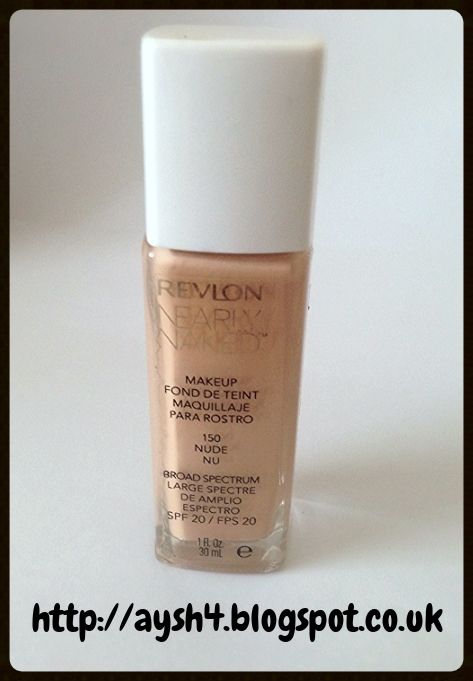 (Price is £8.99)
I was on the hunt for a good lightweight foundation for summer because when the weather gets warmer I like using a lighter base because I do not like wearing or even like the feeling of having heavy foundation on my face during the summer as it tends to make my face sticky/sweaty to the point I just want to get makeup wipe and wipe everything off. As well as making my face feel suffocated when I wear heavy foundation on my face. I have brought Revlon Nearly Naked a couple of months back from Boots and I've been using it for the last couple of months. I have to honestly say I adore this foundation.
Why? Well here are the reasons why: This foundation is so lightweight & it feels really light on your skin you don't even feel you have foundation on. Even though the coverage is sheer to light, it still evens out your skin tones with a dewy finish which makes your face look moisturised, glowing & I think that's a good thing in the summer. Blends so seamlessly into the skin, to the point you look naturally flawless.
However I do have to blot my face every now and then as my T-zone gets oily so if you have oily skin make sure you keep blotting sheets or setting powder with you.
Overall: It's an amazing foundation to own in your collection not just for summer but also for an everyday foundation, which also has an SPF of 20 which is a bonus. I highly recommend it.
What's your favourite summer foundation?